Chicken breeds are divided into standard breeds, commercial breeds and local breeds
---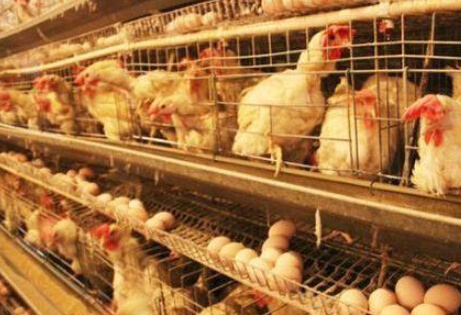 Chicken breeds are divided into standard breeds, commercial breeds and local breeds. Now we generally raise commercial varieties. Standard varieties such as Zilaihang and Luodaohong are only used as breeding materials. The name of its standard variety is no longer important for chicken breeders. Commercial chicken breeds are commodities selected by breeding companies and named by breeding companies, such as Roman brown, Hailan white, etc. Modern commercial breeds are characterized by breed specialization, high production performance, and commercial chickens are mostly hybrid chickens. Modern commercial varieties mainly come from a few standard varieties, such as Zilaihang, Luodaohong, Bailoc, etc., but the name of standard varieties is no longer important for chicken breeders. Therefore, chicken breeders are familiar with the commercial name of chicken, and no longer consider its standard name.
Local breeds have their own characteristics. China has rich local breed resources, and 27 local chicken breeds were listed in the Chinese Poultry Breeds Record published in 1989. These local chicken breeds have their own characteristics and are very valuable genetic resources. The yellow feather broilers that have developed rapidly in recent years make full use of the characteristics of good meat quality of local chicken breeds in China. The commercial varieties of excellent laying hens are mainly divided into white shell laying hens, brown shell laying hens and light brown shell laying hens. The fine laying hens bred abroad have been introduced in China. The more popular white shell laying hens are Hailan White, Romanian White, etc., the brown shell laying hens are Hailan Brown, Romanian Brown, Hessex Brown, etc., and the light brown shell laying hens mainly include Hailan Grey. Some excellent laying hens have also been cultivated in China, such as Xinyang series and Jingbai series. The production performance of these varieties is good. The key is which kind of chicken farm to introduce them from. Different breeding chicken farms have different technical strength and management level, which may cause differences in production performance. Therefore, the introduction should be conducted from breeding chicken farms with good technical strength, management level and other aspects.
Commercial breed of fine broilers
White feather fast broilers are mainly introduced varieties, such as AA broilers and Avian broilers. There are also some areas where Ross broilers and Habade broilers are raised.
Yellow feather broilers or colored feather broilers have cultivated many supporting lines in China, such as Jiangcun Yellow Chicken, Kangdal Broiler, Xinxing Yellow Chicken, etc. In some areas, broilers and laying hens are used to produce special chickens, such as Dezhou braised chicken. Food saving small laying hens transfer dwarf genes to high-yield laying hens. This kind of chicken is 25% smaller than ordinary chickens, saving 30% of material consumption. The eggs are smaller, the feed conversion rate can be increased by 15%, and the economic benefit of each chicken can be increased by more than 5 yuan. The benefit is higher in regions where small eggs are more expensive.
News Updates