The chicken breeding equipment needs to be cleaned and maintained regularly
---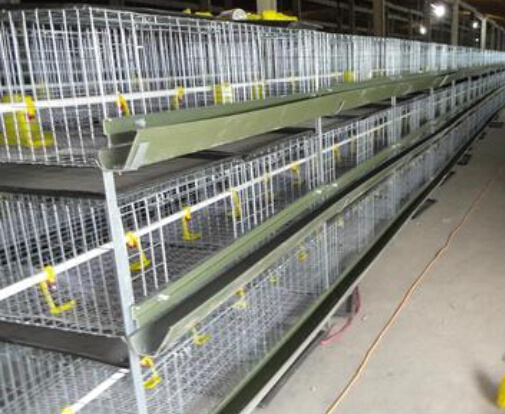 In the ordinary use of chicken raising equipment, maintenance is particularly important, because the chicken raising place is very dirty and needs regular cleaning and maintenance in ordinary times.
1. After raising a batch of chickens each time, check that the clips of the feeding line and the screws in the lifting system are tightened once. You can also add butter to the motor shaft of the feeding line for maintenance. You can drop a few drops of vegetable oil on the motor bucket to prevent rust.
2. If some chicken raising equipment is fed by chain driven seeder feeder, check whether the chain and sprocket are normal and whether there are signs of looseness and rust. Only when the equipment has good performance, can the work efficiency achieve the desired effect.
3. Before starting the switch of chicken raising equipment, check whether there are obstacles on the track. If there are obstacles, it will lead to deviation, derailment and other phenomena of chicken breeding equipment. Therefore, check carefully before starting the equipment every day. The circuit switches and contacts of the blanking line control shall be checked regularly to see if they are loose, so as to prevent poor contact.
4. The coordination between the parts of the layer feeder is controlled by the quenching gear and chain, so the lubrication between the quenching gear and chain must be guaranteed to avoid damage to the parts due to lack of lubrication.
5. When the feed enters the silo, a large amount of dust will be produced, which sometimes causes the loading mechanism to fail to start. This is because the photoelectric switch used to control the loading stop mechanism is covered with dust, which causes the loading mechanism to fail to start. Therefore, it is necessary to clean the dust on the photoelectric switch regularly.
News Updates




Official Account
Copyright © Henan Province Hongsheng Agricultural and Animal Husbandry Machinery Equipment Co., Ltd.
Powered by www.300.cn This site supports IPV6 SEO